New Funding Application Notice For Guadalupe County United Way
Beginning January, 2019, the Guadalupe County United Way will begin accepting new applications for years 2020-2021 for organizations seeking funding from Guadalupe County United Way.
Guadalupe County United Way accepts applications from organizations that meet the following requirements:
Must be in existence for 2 years
Serve the citizens of Guadalupe County
Provide proof that donations to their program are tax deductible
Align with Guadalupe County United Way's mission to "serve the health and human service needs of the citizens of Guadalupe County."
An organization that meets the above requirements and is not currently a funded Partner Agency, must complete and submit a Letter of Intent (LOI) before being allowed to submit a full application.
For more information regarding Letters of Intent and the funding application process, please contact Executive Director, Mary Hargrave.
Our Data Rentention Policy
Please read our recently revised data retention policy.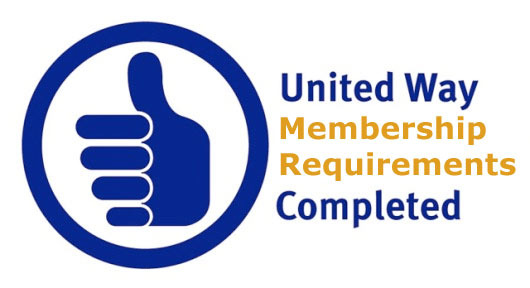 United Way Worldwide acknowledges that Guadalupe County United Way has completed all 2018 Membership Requirements.