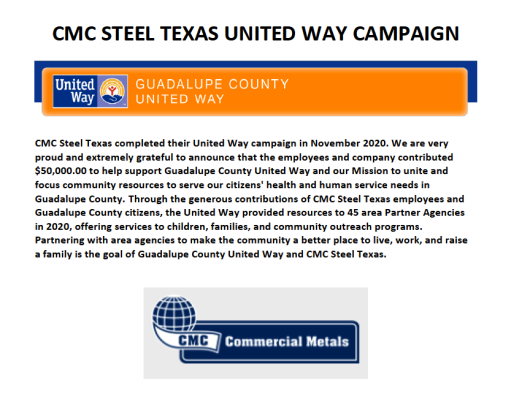 Thank you to CMC Steel Texas and it's employees!
Audits and 990 Forms
2017 Audit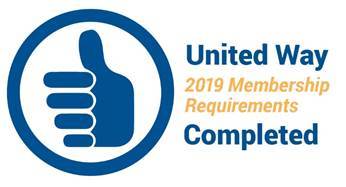 United Way Worldwide 2019 Membership Requirements-Completed
United Way Worldwide acknowledges that Guadalupe County United Way has completed all 2019 Membership Requirements.
Our Data Rentention Policy
Please read our recently revised data retention policy.

Membership Badge for Guadalupe County United Way, Inc.