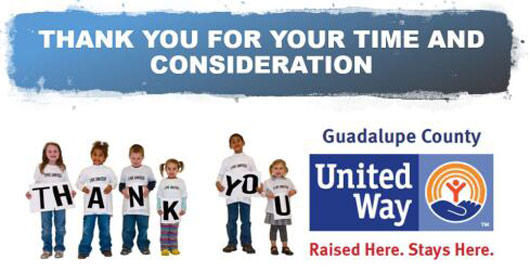 Fund Raising Campaign
Learn about the 45 Partner agencies Guadalupe County United Way, with your support, helps to fund each month. Each Agency has a tremendous impact on our community by providing food, clothing, shelter, counseling, prescriptions, cultural and historical education for and about our community, and so much more.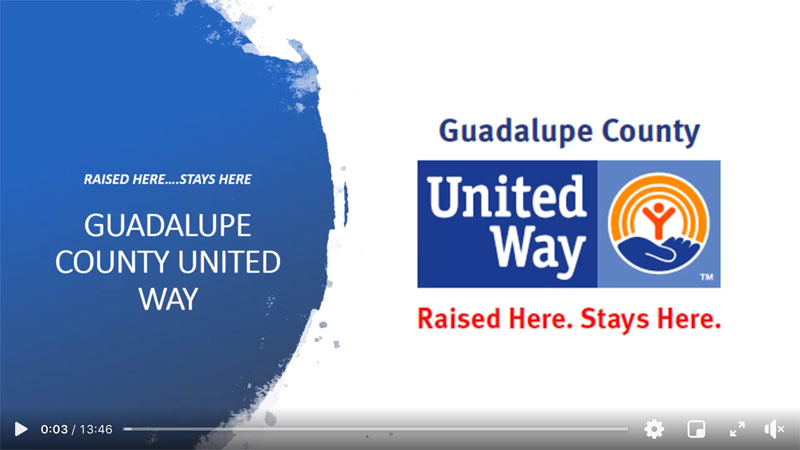 Guadalupe County United Way Partner Agencies video
Take a moment to watch our video and make a choice to become someone's HERO by making a donation today!
YOU can make a difference!
Whether you give a little or a lot, YOU make a difference!